---
Obagi Men Kits – The Best Skincare Starter for Men
Who said men don't use skincare? It wasn't us! Carefully selected for male skin, the Obagi Men Kits feature Obagi's skincare essentials. The perfect Father's Day Skincare Gift, choose from Carbon and Onyx depending on your skin type.
Which Skincare Products are Best for Men?
The Obagi Men Kits contain everything you (or the man in your life) need.
Start the journey to healthier, refreshed and revitalised skin. We know not every skin type is the same, which is why we've created the ultimate Father's Day skincare gifts. Discover Obagi Men Carbon and Onyx, available in two options for normal to dry, or normal to oily skin.
Did you know? Each Obagi Men Kit comes with easy-to-follow protocols, plus a free Obagi wash bag!
Available direct to your (or your Father's) door – find a clinic using our Clinic Finder
Obagi Men 'Onyx'
Suitable for normal to dry skin, the Onyx Kit contains four holy-grail skincare products
Obagi-C C-Cleansing Gel
Professional-C Serum 10%
Retinol 1.0
Obagi HydraFactor Broad Spectrum SPF30
Cleanser
Obagi-C C-Cleansing Gel is an effective face wash that removes impurities, helps to calm and soothe sensitive skin, and is hypoallergenic.
Vitamin C
Meet Obagi Professional-C Serum 10% Vitamin C, a serum containing 10% L-ascorbic Acid (the vitamin that everyone is talking about) which helps:
– suppress mild pigmentation
– provides hydration
– stimulates collagen
– protects the skin from free radicals
– improves fine lines and wrinkles
Retinoid / Retinol
Retinol 1.0 is a topical Vitamin A – a holy grail ingredient in skincare. Retinol helps to restore a more radiant, youthful complexion, boosts cell turnover and has incredible anti-ageing properties. Worried about dryness? Obagi Retinol 1.0 includes Shea Butter and Chamomile Extract to soothe and hydrate the skin to reduce redness and flaking. A must have in an Obagi Men Kit!
Moisturiser and SPF
Everyone knows how crucial an SPF is to any skincare routine – even men! And Obagi HydraFactor SPF30 is sure to be a favourite thanks to its protective properties. Obagi HydraFactor SPF30 defends against both harmful UVA and UVB rays. It also helps prevent the premature ageing, making this lightweight, moisturising and 'non-chalky' formula is an essential part of the Onyx Obagi Men Kit.
Obagi Men 'Carbon'
Suited to normal to oily skin types, the Carbon Kit contains four Obagi skincare champions:
CLENZIderm Daily Care Foaming Cleanser
Retinol 1.0
Obagi Hydrate
Deluxe Mini 5ml Obagi Daily Hydro-Drops
Cleanser
CLENZIderm Foaming Cleanser is perfect for clearing and unclogging pores. It's also effective at removing excess oil in the skin. CLENZIderm Foaming Cleanser reveals a softer, smoother and more radiant complexion. Plus, thanks to Menthol it leaves the skin feeling cool and refreshed.
Moisturiser
Obagi Hydrate® is the holy-grail of Obagi skincare. Suitable for all skin types. Obagi Hydrate has been clinically proven to provide maximum hydration and moisturisation for up to 8 hours. Obagi Hydrate is non-irritating, hypo-allergenic and dermatologically tested. Because it doesn't block pores, Obagi Hydrate is also suitable for acne-prone skin, which still needs to be kept hydrated!
Retinoid / Retinol
As in the Onyx Obagi Men Kit, the Carbon Obaig Men Kit contains Retinol 1.0. Retinol – AKA topical Vitamin A – is a key ingredient in skincare. Retinol helps restore a more radiant and youthful complexion, boosts cellular turnover and reduce fine lines and wrinkles. Obagi Retinol 1.0 includes Shea Butter and Chamomile Extract to reduce skin redness and flaking, and soothe the skin.
Instant Radiance and Hydration
Enjoy a Deluxe Mini 5ml of a new Obagi Daily Hydro-Drops®. A popular new edition to the Obagi range, the weightless formula of Obagi Daily Hydro-Drops® uses IsoplentixTM microfluidic technology to suspend Vitamin B3, Abyssinian Oil, and Hibiscus Oil in their purest forms. As well as keeping the skin hydrated for up to 8 hours, Obagi Daily Hydro-Drops provide instant skin radiance.
What doesn't it do?! Thanks to its hypoallergenic, non-comedogenic formula, Obagi Daily Hydro-Drops® are even safe for use around the eyes.


Essential Add-ons
Arguably the most important step in your skincare routine, make sure you include an SPF in your skincare routine. Obagi has a range of Sun Protection designed to suit your needs. Complete your Obagi Men Carbon Kit with our best-sellers:

Best-sellers:
Obagi Sun Shield™ Broad Spectrum SPF50
Say goodbye to greasy residue and enjoy ultimate protection from Obagi Sun Shield™ Matte Broad Spectrum SPF50. Providing essential UVA and UVB protection in a matte finish, get the best results by first warming the product in your hands, and then applying all over the face and neck.
Looking for the perfect match?
Obagi Sun Shield TINT™ Broad Spectrum SPF50 provides protection against both UVA and UVB rays, plus infrared defense. Available in Warm or Cool TINT to compliment the undertones of your skin.
When to use: apply as the final step in your morning routine, every day. UVA rays are around all year long, not just in the summer!
Contact your nearest clinic using this Clinic Finder to get hold of these fabulous products and treat the ones you love this Father's Day.
Share your gift ideas with #obagiuk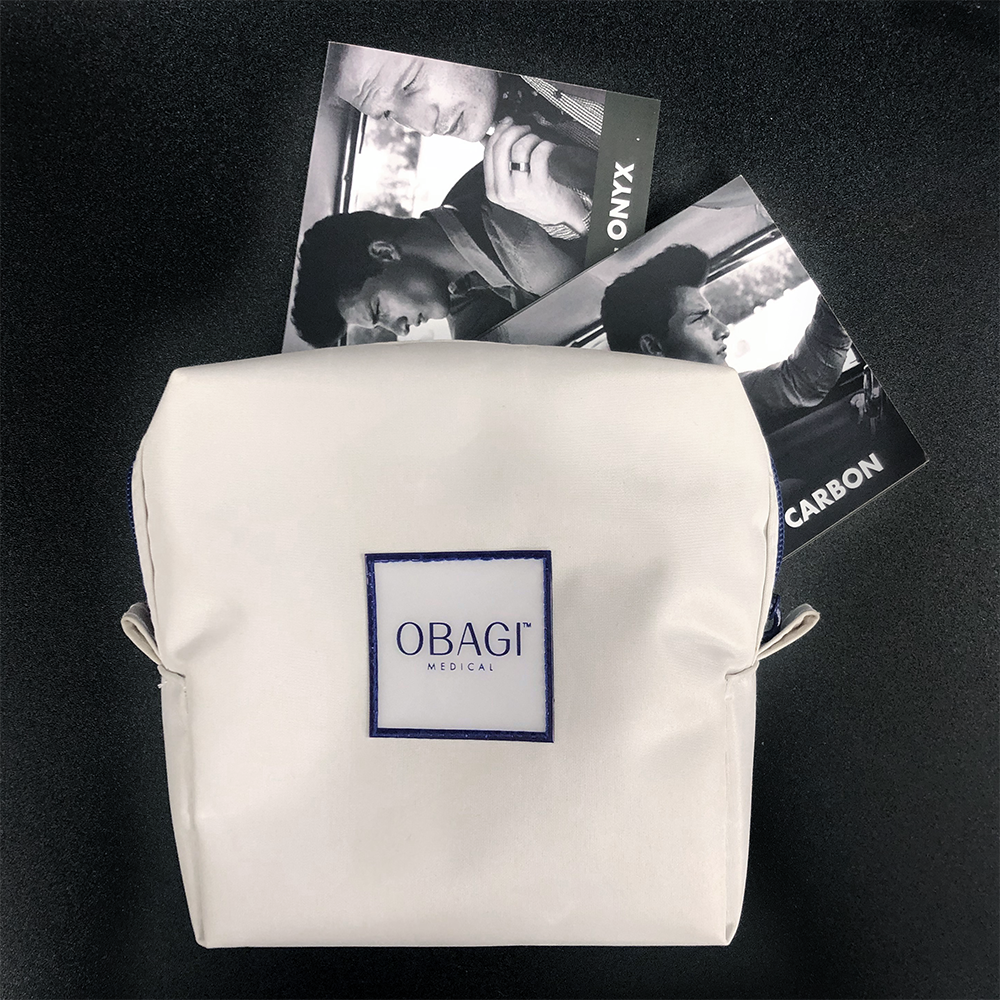 ---
---
---