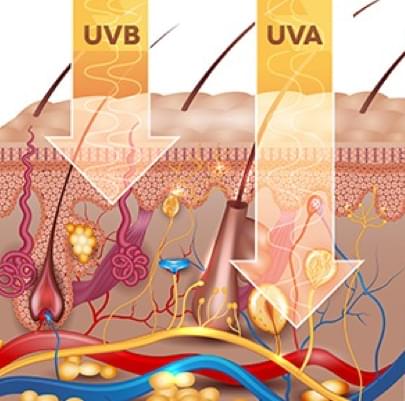 The Effects of Too Much Sun
Protection from the sun's UVA and UVB rays is important all year round, not just in the warmer months.
Extended exposure to the suns rays contributes to the ageing of the skin. Photodamage is a result of sun exposure that can cause skin changes such as wrinkles, roughness, and hyperpigmentation.
What is 'Photodamaged Skin'?
Characteristics of photodamaged skin include:
Skin cell turnover significantly slows; old cells remain on the surface
Melanocytes produce excess melanin, resulting in mottled hyperpigmentation / dark spots
Collagen and elastin are damaged and the top layer of the skin is no longer supported; the skin appears wrinkled and saggy