---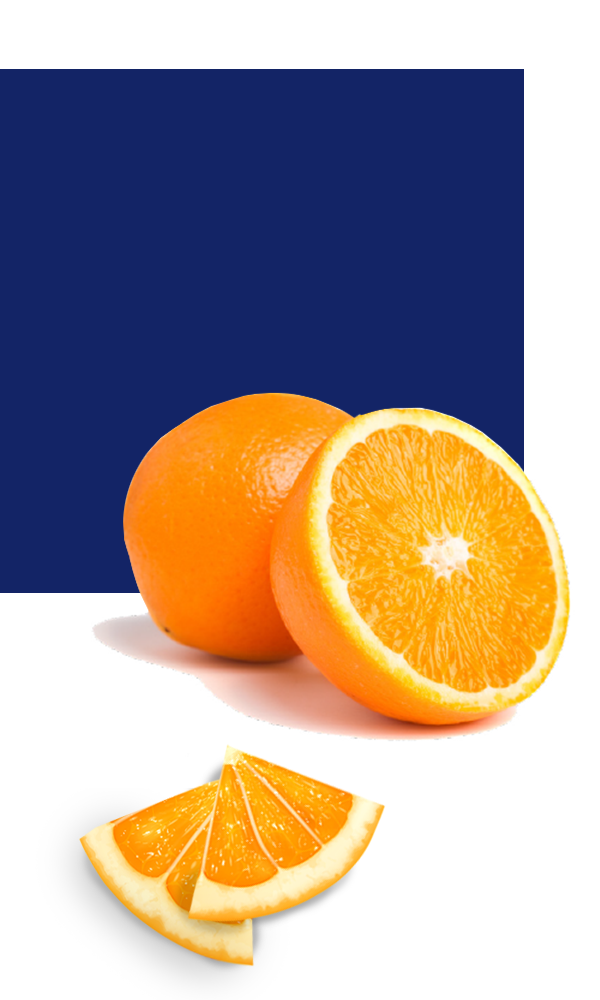 Why does everyone love Vitamin C?
Provides instant skin radiance.
Reduces the appearance of fine lines and wrinkles.
Can help minimise the appearance of mild pigmentation.
Enhances your sun protection (SPF) with its photo protective properties.
Helps to repair the barrier properties of the skin.
Is a co-factor in the synthesis of collagen.
Is a super antioxidant, reducing inflammation in the skin.
L-ascorbic Acid vs THDA Vitamin C in Skincare Products
THDA ( Tetrahexyldecyl ascorbate ) as an ingredient is more stable than L-ascorbic acid, BUT that doesn't mean its superior within a skincare product! Esters of Vitamin C, including THDA, are converted to the most bio-available form…can you guess what that is?
You guessed it: L-ascorbic acid!
While L-ascorbic acid isn't as stable, as for example THDA, Obagi have formulated their products to protect L-ascorbic acid from degradation and buffering to an ideal pH with the specific chassis used in their products. Discover the most potent form of Vitamin C within Obagi-C® Fx and Professional-C® products.
Obagi Medical® Products are available direct to your door – find a clinic using our Clinic Finder
Are all Vitamin C skincare products the same?
It is important to know that not all preparations are physiologically effective when it comes to skincare. There is a lot of hype around 'esters' of Vitamin C such as Magnesium Ascorbyl Phosphate and THDA which have to be converted into the most bioavailable, potent form of Vitamin C which is L-ascorbic acid.
---
Does Vitamin C help minimise pigmentation?
L-ascorbic acid is a key ingredient to help minimise mild pigmentation but you will need to add lightening agents to really control pigmentation within the skin.
Skin lightening ingredients include Arbutin, included in the Obagi-C® Fx Systems, for mild to moderate pigmentation. The Obagi-C® Fx Systems use both 7% Arbutin, alongside L-ascorbic acid to promote skin rejuvenation, even skin tone, and promote a healthier-looking complexion.
Discover REAL RESULTS: View before and after Vitamin C photos from real people in the UK and Ireland at obagichallenge.co.uk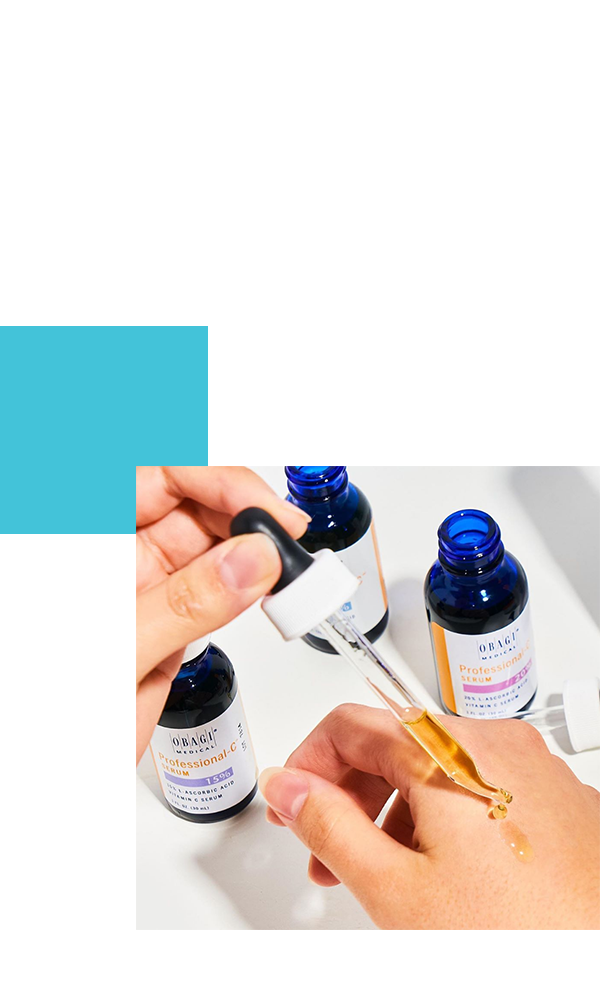 ---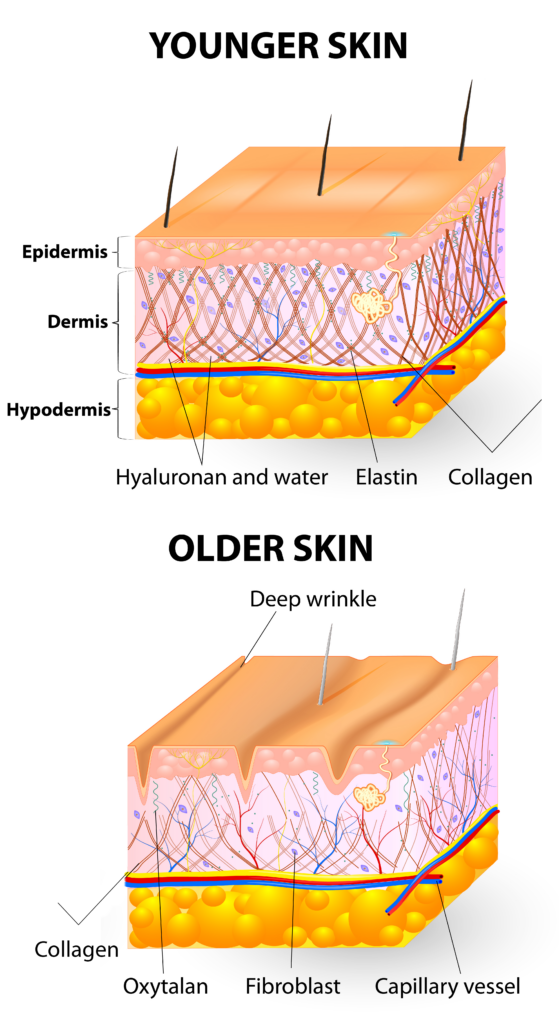 How does excessive exposure to UV radiation affect your Skin?
Do you know the difference between UVA and UVB rays?
Think:
A = Ageing
B = Burning
Sun radiation dampens the immune system and depletes folic acid within the body, this can lead to tiredness and mood swings, but it also leads to pigmentation within the skin, breaks down collagen and elastin and increases skin ageing. UVA rays are present every single day, which is why you will always hear us encouraging you to apply sun protection (SPF) every day!
---
How is Vitamin C photo protective?
Vitamin C has antioxidant properties which neutralises free radicals. Free radicals are unstable and highly reactive which cause a lot of inflammation in the skin, they can also up regulate your immune response making skin less susceptible to infections and inflammation.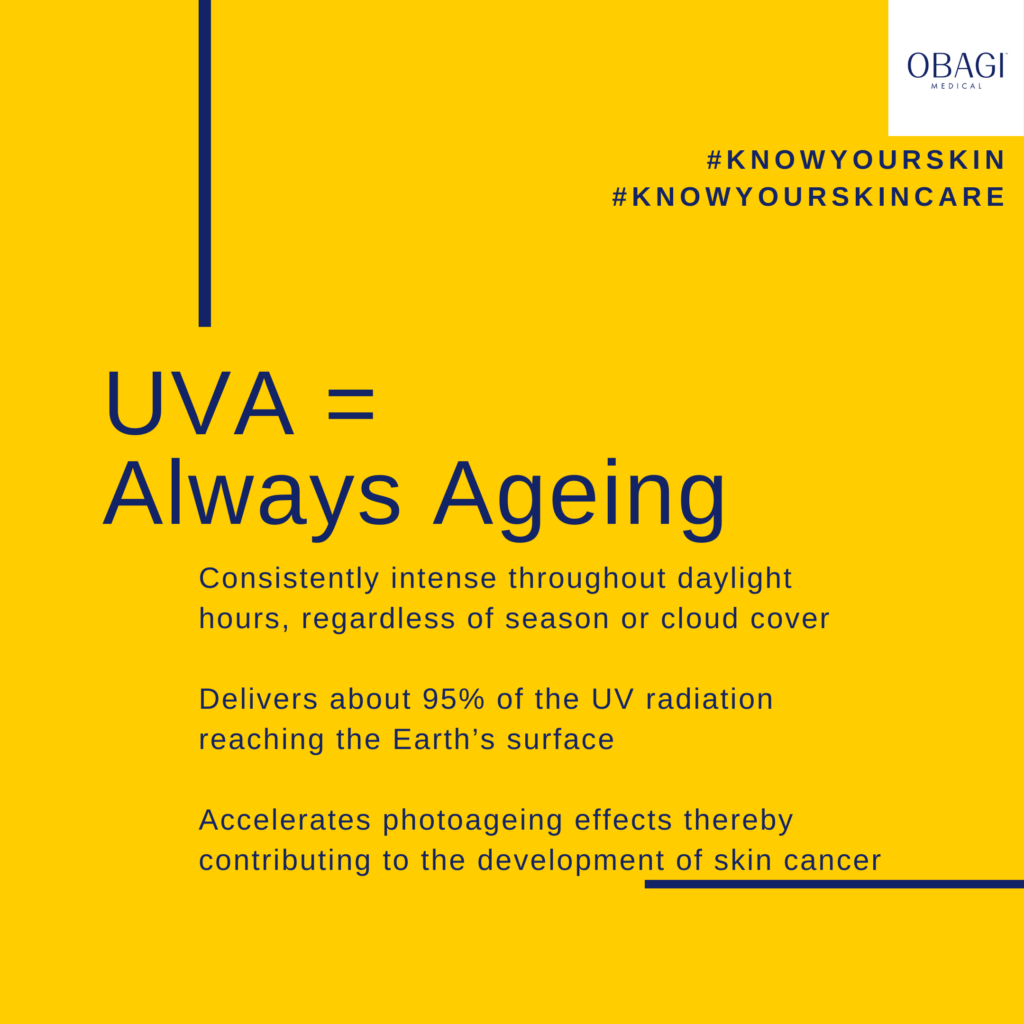 ---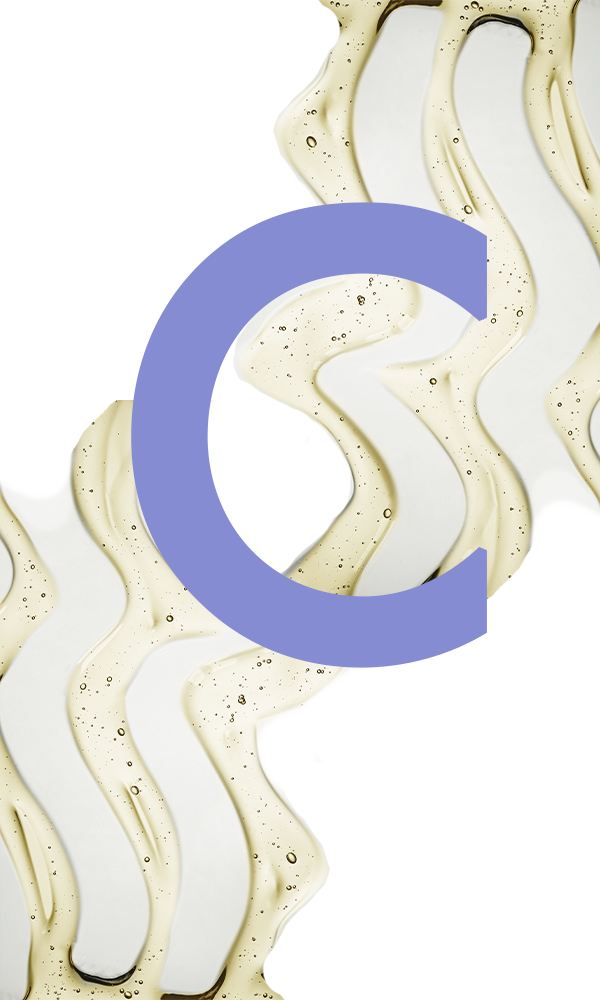 Science and Properties of Vitamin C
Vitamin C is:
• Is essential for collagen and elastin production
• Is photo-protective, reducing the impact of environmental free radicals
• Is Anti-inflammatory
Vitamin C reduces:
• Reduces oxidative stress
• Reduces pigmentation
---
Can Vitamin C be used on all skin types?
Obagi Medical® Products have been designed with every skin type in mind.
10% Vitamin C:
Those new to using Vitamin C, or with more sensitive skin will benefit from using 10% L-ascorbic acid and building up to higher strengths as directed by your skincare professional. 10% L-ascorbic acid can be found in Obagi-C® Fx and Professional-C® products.
15% Vitamin C:
Suitable for most skin types

20% Vitamin C:
Best for normal to oily skin types

30% Vitamin C:
Only found in Obagi Professional-C® Microdermabrasion Polish + Mask, for use 2-3 times a week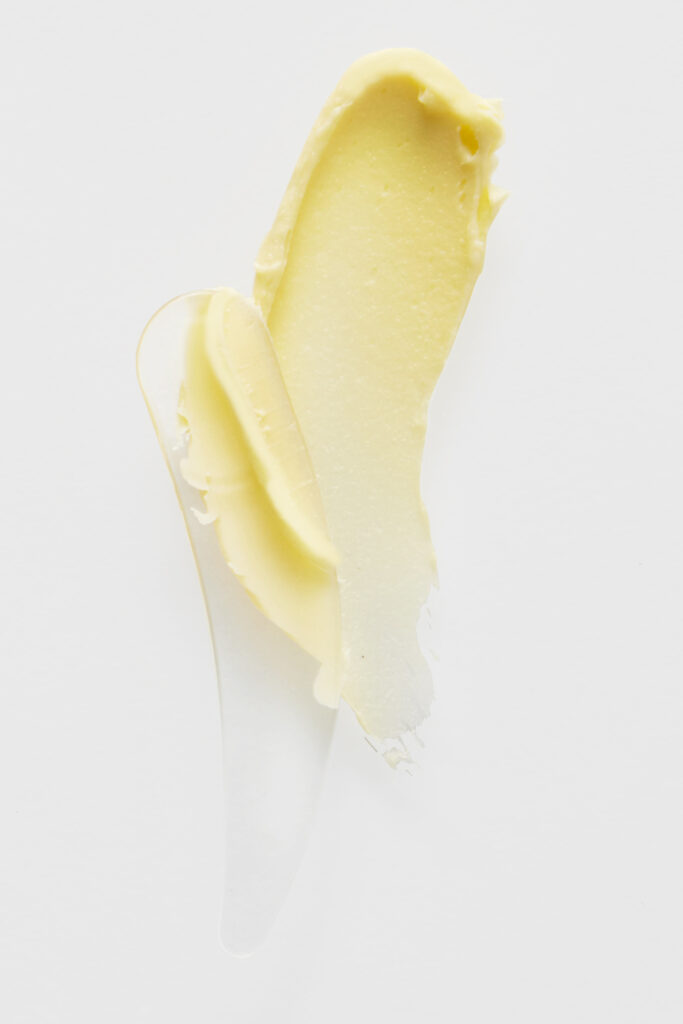 ---
Contact your nearest clinic using our Clinic Finder for product advice and to start your Obagi skincare journey
Share your skin radiance with #obagiuk
---
---
---