---
There comes a time in life where you might start thinking, am I supposed to be applying an eye cream? Should I have started years ago? What does it do? Am I too late? If you have found yourself asking these questions, you've come to the right place!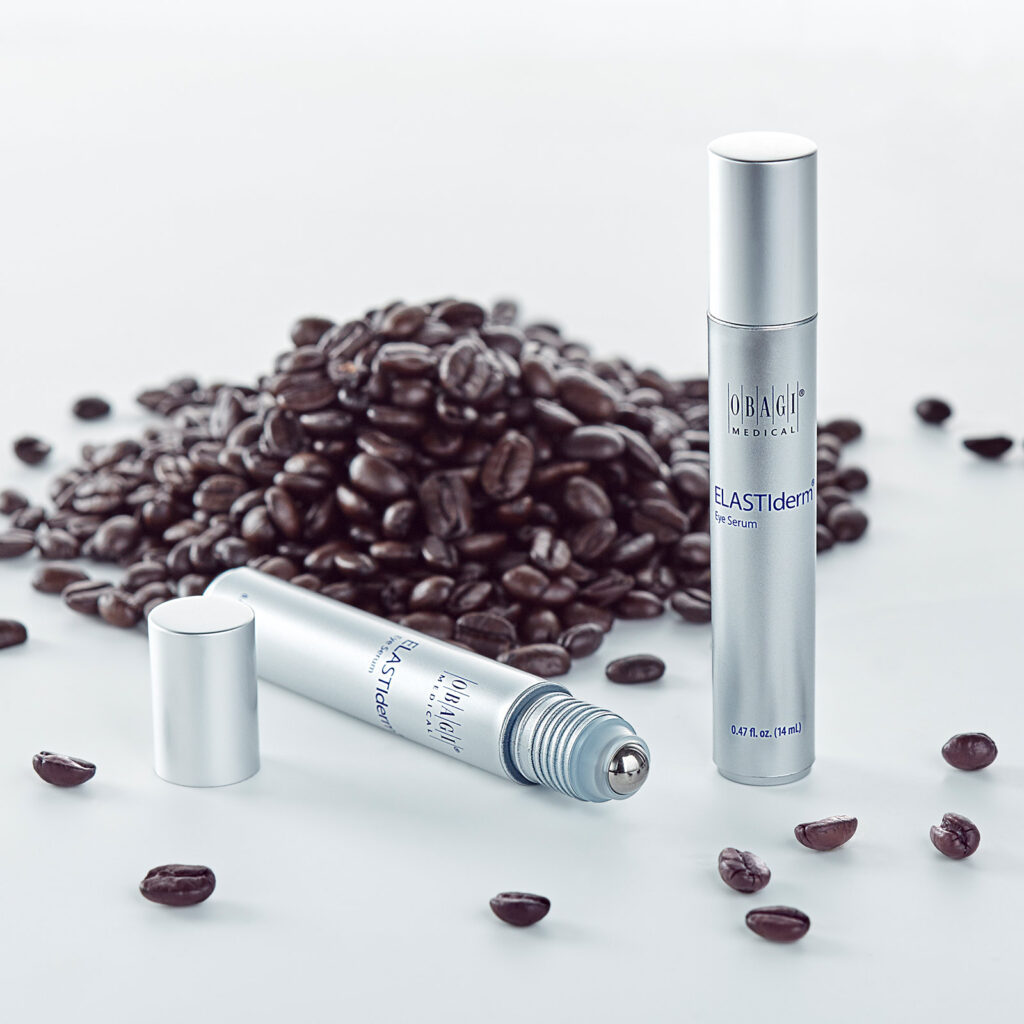 When?
If you've asked the internet 'when to start using eye cream', you will likely have seen a mixture of results. Some say mid-twenties, others say when you start getting wrinkles and some even before you get wrinkles. Confused? We're not surprised.
Many people use an eye cream when they start to notice fine lines appearing. This is typically around your late-twenties or early thirties but everyone is different, and there are some hereditary factors too. If you are looking to get ahead of the game, you can prevent signs of ageing with the help of a regular skincare routine, staying hydrated, well rested and of course avoiding sun exposure (don't forget your SPF!).
When you do want to prevent or improve the appearance around your eyes, an eye cream or serum is just what you need!
What?
So what product is best to prevent fine lines and wrinkles around that all important eye area? At Obagi, we have a targeted solution that tightens and rejuvenates the skin around your eyes specifically, with the ELASTIderm® collection.
Using a revolutionary patented Bi–Mineral Contour Complex™ (a unique clinically proven skincare technology from Obagi) to harness two minerals, zinc and copper, with malonate. It is specifically designed to initiate and promote the three necessary stages of developing healthy elastin – Create, Convert and Organise.
ELASTIderm Eye Cream & Eye Serum create new elastin, before assembling it and organising it into its original and optimal orientation. The result? Firmer looking skin.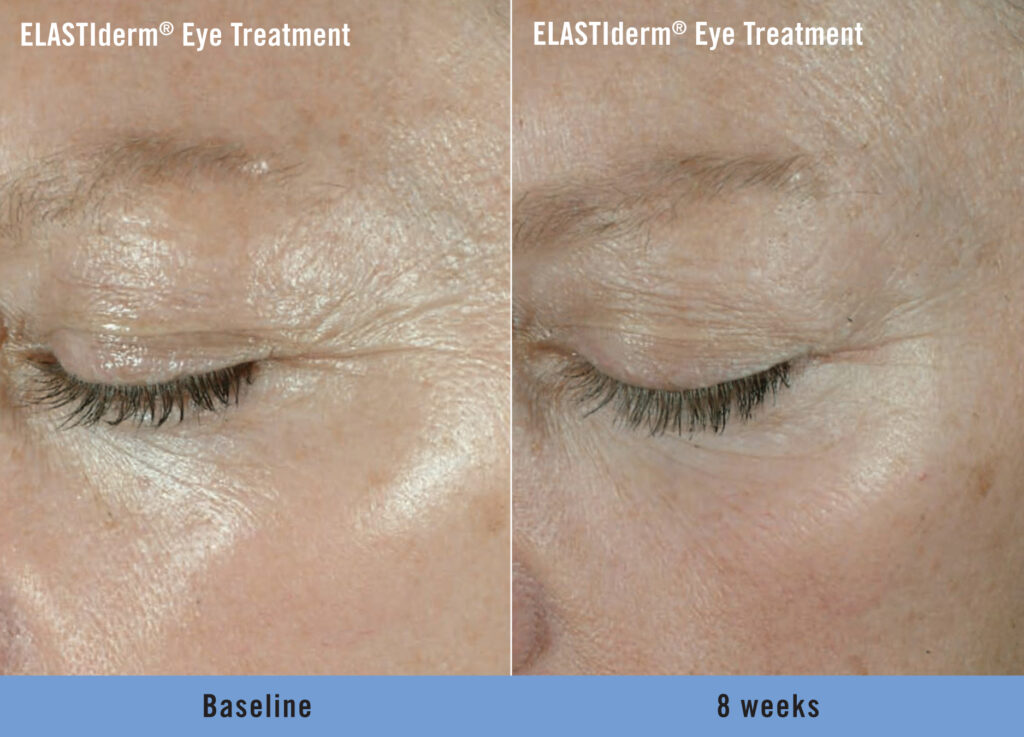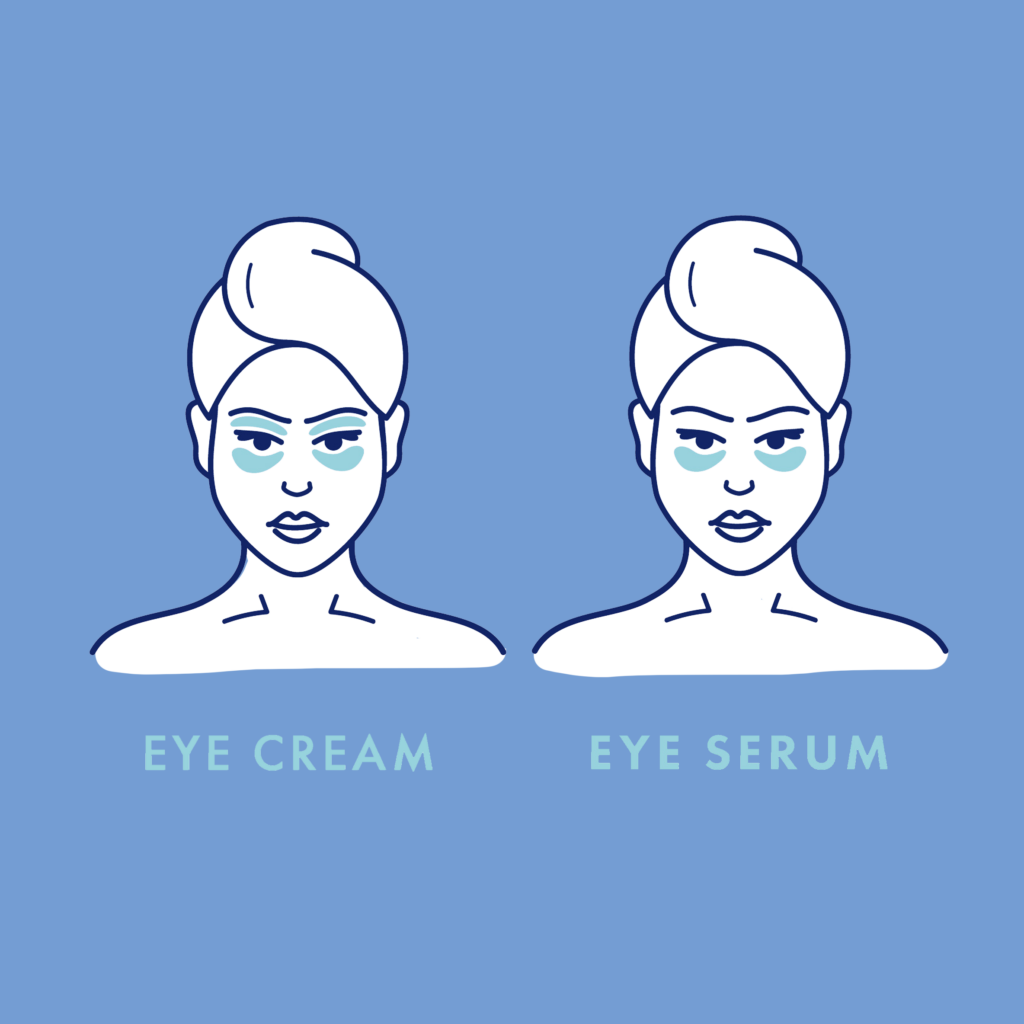 How?
Apply ELASTIderm® Eye Cream or Serum in both the morning and evening for perfect results.
Ophthalmologist tested means they are safe to use around the eyes, and clinically proven results show visible improvements beginning at week 2 and continuing through week 8!
Since ELASTIderm® Eye Serum uses caffeine to reduce puffiness, this product is best used underneath the eyes. Apply in a circular motion moving from the outer lower eyelid toward the tear duct for best results.
Where?
You can find your nearest stockist with just a few clicks of a button, it's that easy!
Search your location or postcode in the Clinic Finder to find skincare professionals near you.
Why not check out the rest of the ELASTIderm® collection? The ELASTIderm® Facial Serum also uses the unique patented Bi-Mineral Contour Complex™ and is suitable for use on the face, neck and chest. Goodbye crepey skin, bounce back from the signs of ageing and look forward to firmer-looking, more resilient healthy skin. There really is an Obagi for everyone.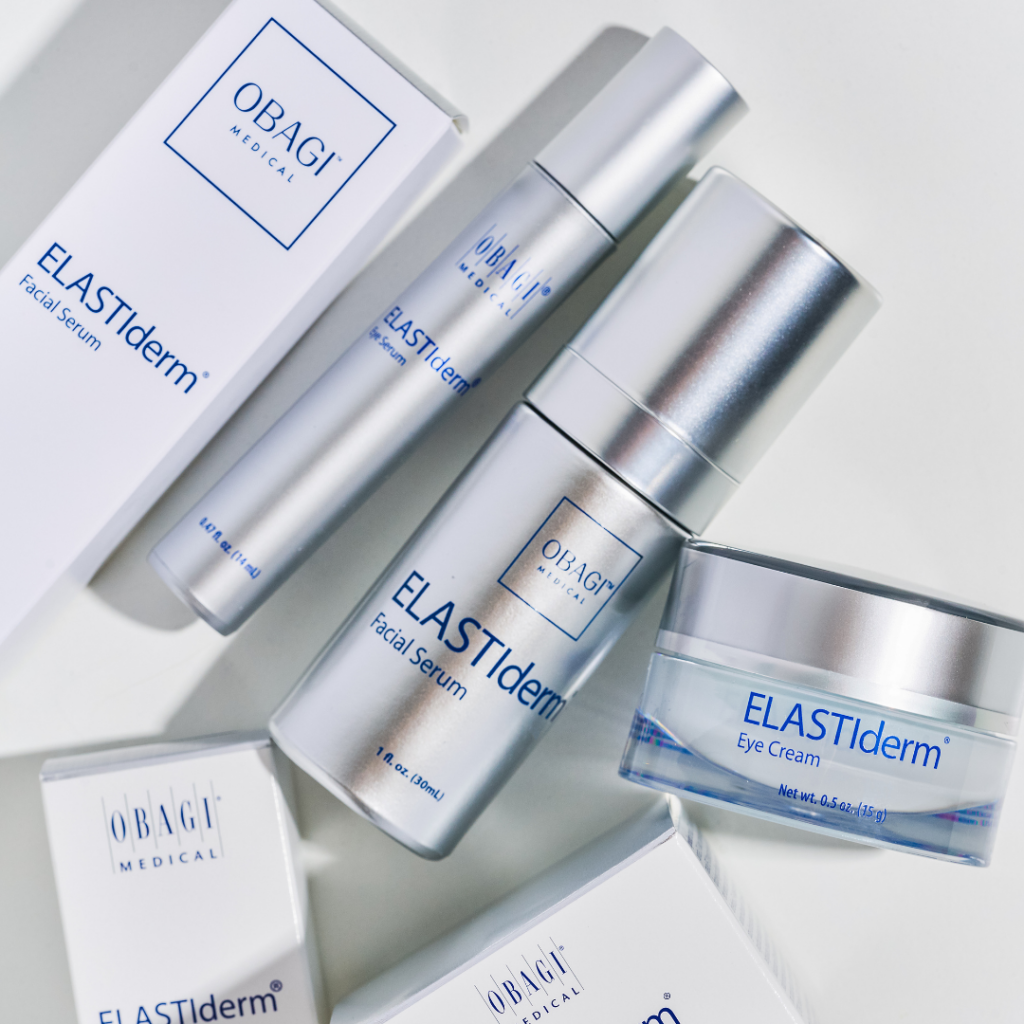 Let us know what you'd like us to answer next using #askobagi and continue the conversation on our socials @obagiuk
Contact your nearest Obagi Clinic using our Clinic Finder for product-specific advice.
---
---
---