---
Father's Day Skincare Gift Guide – Gift ideas for men from Obagi UK and Ireland.
Father's Day is just around the corner!
Reminder: It's Sunday 19th June.

What do you buy a man who has everything? Here are our best-selling skincare products for men, PLUS new skincare sets, and gift ideas for men.
Available direct to your (or your Father's) door – find a clinic using our Clinic Finder
Here are top three gift ideas for men: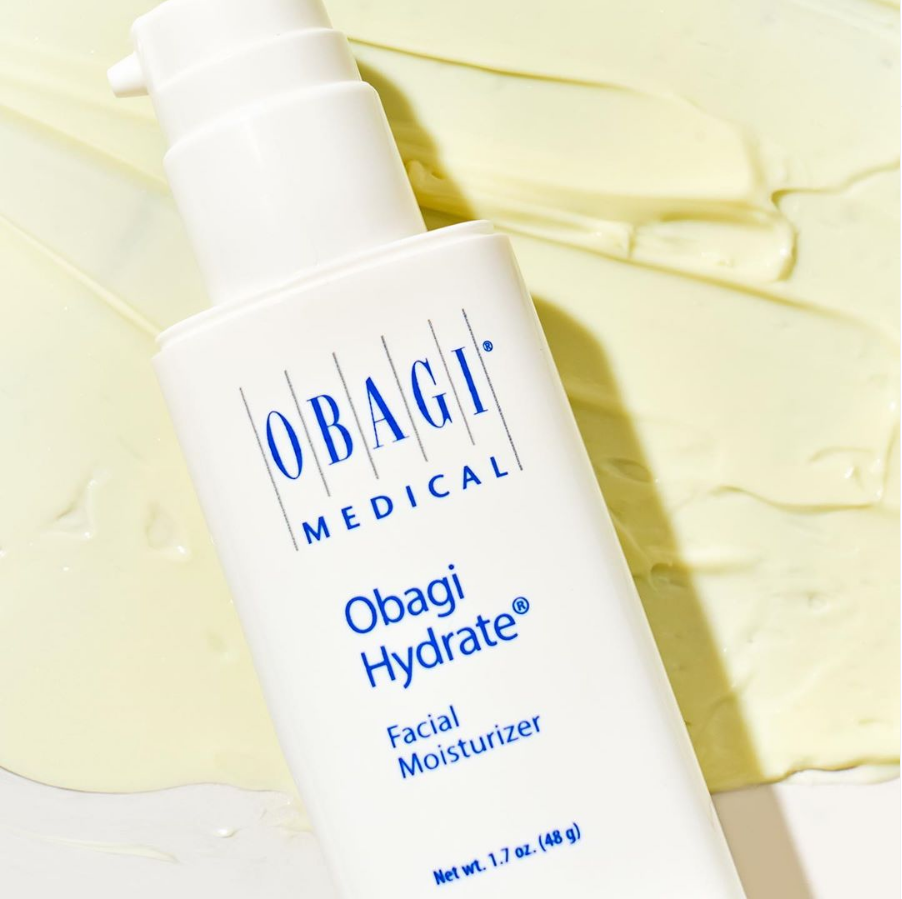 1. Best-Selling skincare for men
Popular skincare products for men
Best moisturiser for men:
Obagi Hydrate® Facial Moisturiser
The lighter day-time hydrator, Obagi Hydrate® is great at relieving razor burn. Obagi Hydrate® contains Shea Butter, Mango Butter, Avocado Oil and Glycerin to nourish and help maintain soft, smooth skin. A favourite for men post-shaving, and for those with drier skin types as it provide skin hydration for up to 8 hours!
When to use: Apply morning and evening after cleansing and toning skin to provide up to 8 hours of hydration.
Best SPF for men:
Obagi HydraFactor® SPF30
2-in-1! This dual-function moisturiser with soothing ingredients also includes broad-spectrum protection to help prevent skin damage caused by UVA/UVB rays, so you can hydrate and protect your skin in one simple step.
When to use: Apply each morning after cleansing and toning the skin. Reapply every 2 hours in the sun.
2. Obagi Men – Kits / Gift Sets
The ultimate Father's Day skincare gift for men this Father's Day. 'Obagi Men' Kits are created with men in mind.

Which one to choose?
The ONYX Kit is more suitable for normal-dry skin types, while the CARBON Kit is more suitable for normal-oily skin types.

Gift the Father figure in your life a skincare set including a simple 3 step morning routine and 2 step night routine
Cleanser (either Vitamin C or Salicylic Acid)
Moisturiser (combined with either Vitamin C or SPF)
Retinol
When to use your Obagi Men Kit: a full protocol card is included with each Kit keeping it straight forward and easy to use. Use your Cleanser and Hydrators twice a day and add a Serum into your routine in the morning, and Retinol at night.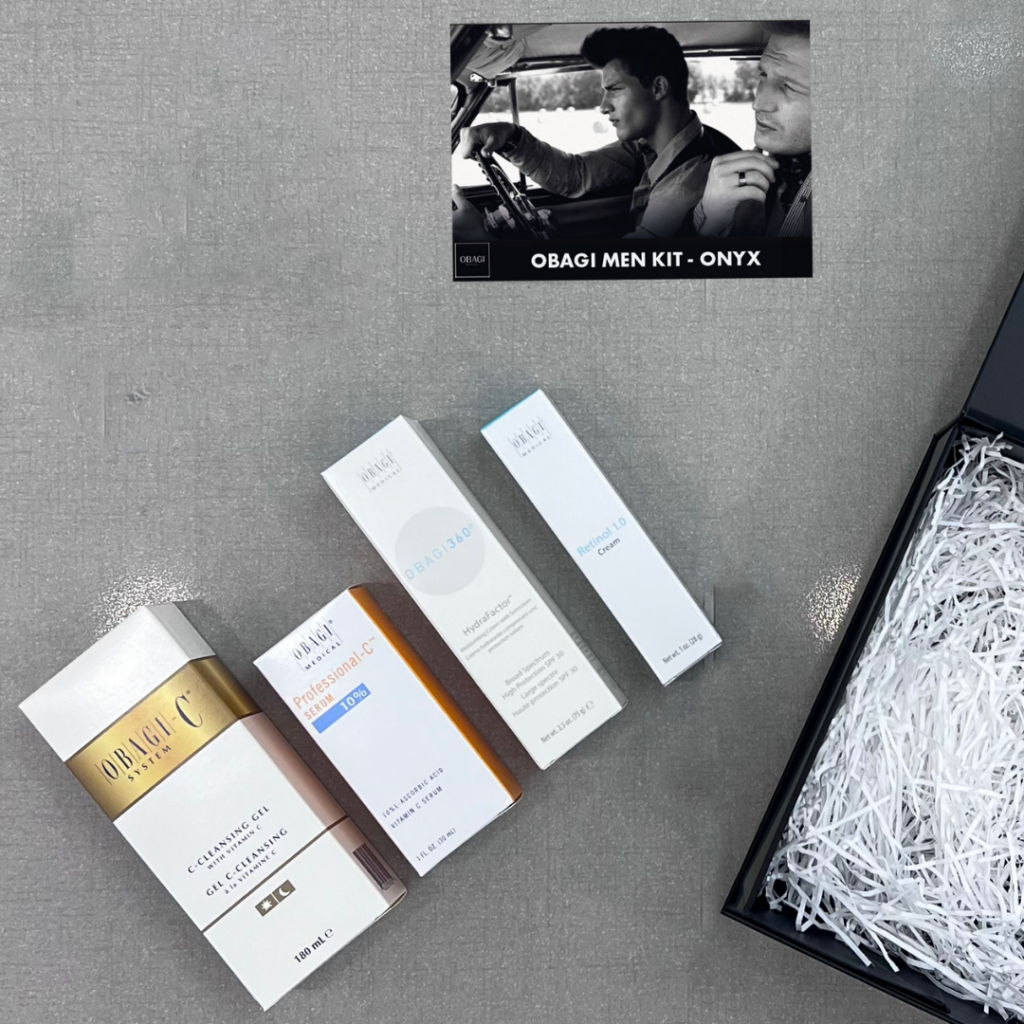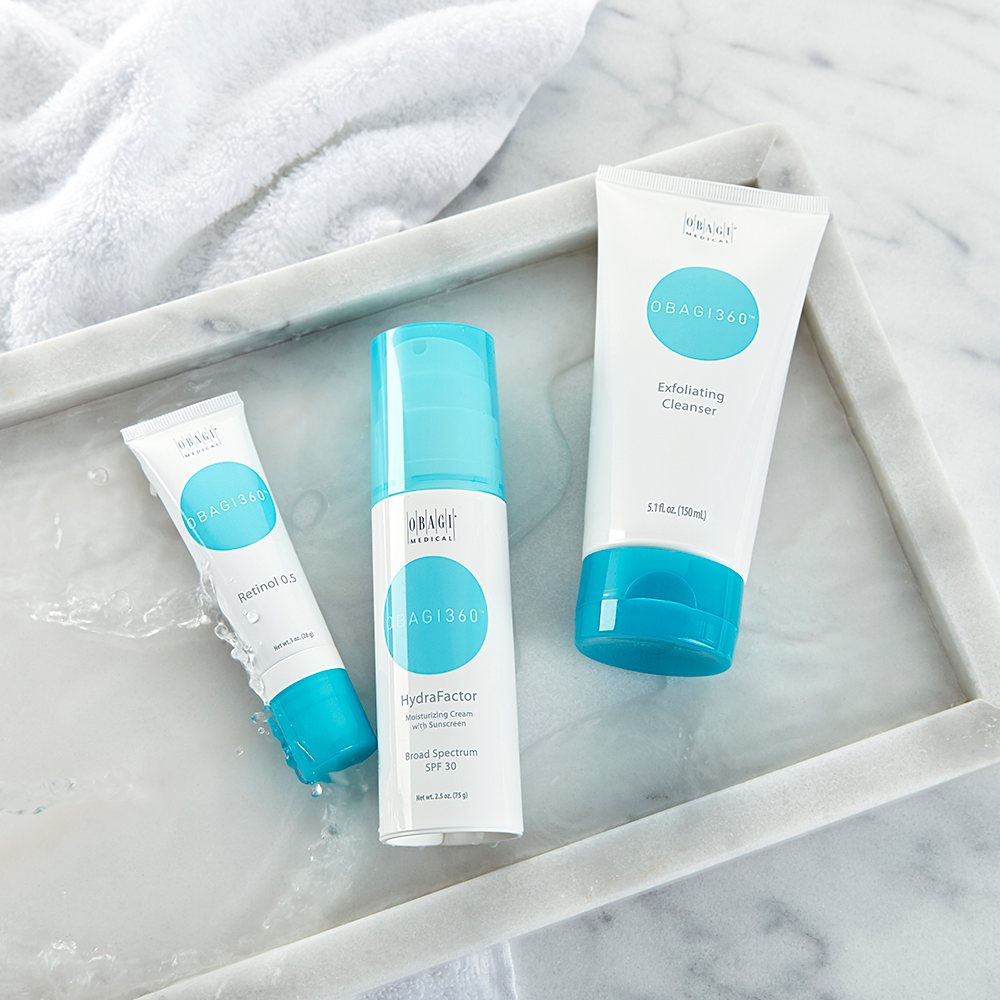 3. Skincare Systems for men
97% saw an improvement in their skin within the first week of use1
Obagi360 System
This three-product system provide six benefits!
Exfoliate, Cleanse, Protect, Moisturise, Prevent, Perfect

Clinically proven to improve the appearance of photoageing, Obagi360 System is ideal for those with:
Dull skin
Uneven skin texture
Fine lines and wrinkles
Dry skin
Skin blemishes
When to use: Apply Obagi360 Exfoliating Cleanser morning and night followed by: Obagi360 HydraFactor SPF30 each morning, and Obagi360 Retinol 0.5 at night.
Contact your nearest clinic using our Clinic Finder to get hold of these fabulous products and treat the ones you love this Father's Day.
We hope you found our Father's Day Skincare Gift Guide useful, Share your gift ideas on social media with #obagiuk
---
---
---