---
With the Obagi Nu-Derm Fx System including seven products, it's no wonder you want to know more about what each step does for your skin. Learn more about this best-selling System and how it can completely transform your skin!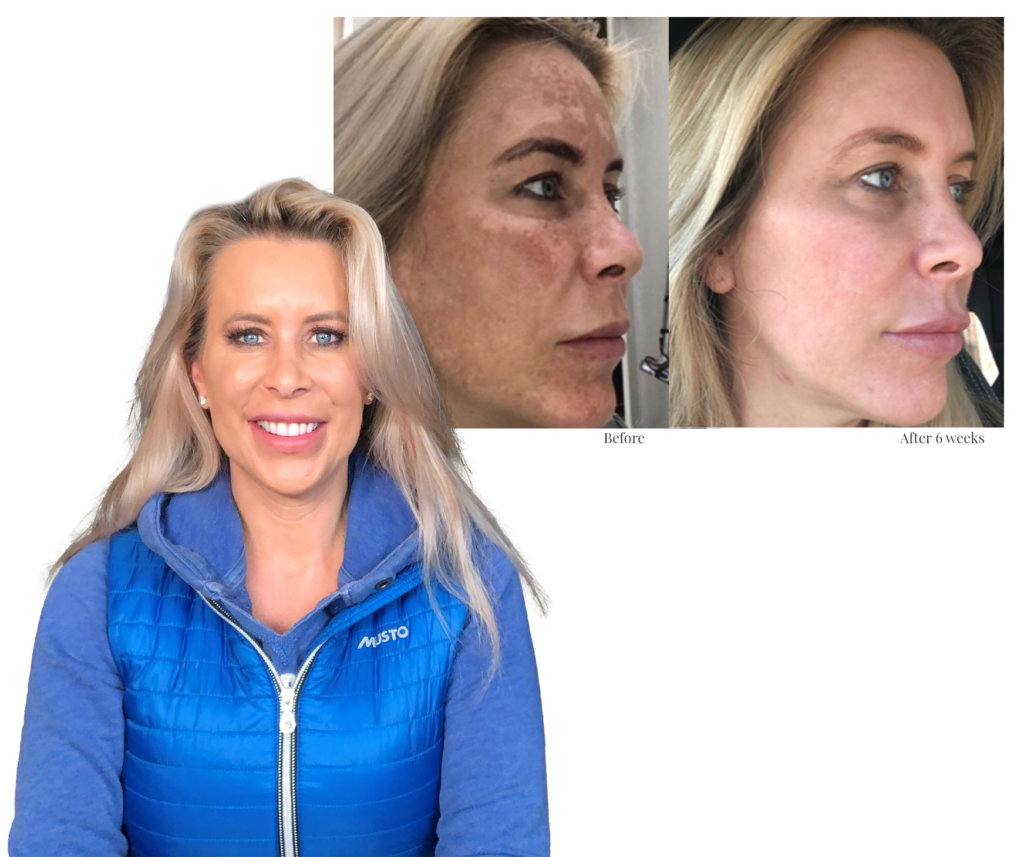 "I cannot believe after years of feeling I had to just accept that the marks on my face were now part of me, that today, after just 6 weeks of non-invasive, quick, simple and easy treatments I feel so fresh faced, younger and so much more confident. …I just want to share with those people who also suffer with pigmentation that there is a way to clear your skin." – Rachel Lugo @rachellugo1
What is Obagi Nu-Derm Fx?
The Obagi Nu-Derm Fx System is a complete Skin Transformation System. Penetrating your skin and increasing the cellular turnover, Obagi Nu-Derm Fx System leaves your skin looking more youthful with the benefits of:
Now, let's break this best-selling System down for you!
1. Cleansers
Obagi Nu-Derm Foaming Gel and Gentle Cleanser are specifically formulated to cleanse and provide a fresh complexion. Obagi cleansers include hydrators to leave your skin feeling comfortable and soft. Formulated for either normal to oily or normal to dry skin.
2. Toner
An essential step in your daily skin care routine, Obagi Nu-Derm Toner helps maintain your skin's pH. Use after cleansing to remove impurities and dead skin and to prepare the skin for the next products.
3. Clear Fx
Obagi Nu-Derm Clear Fx is a skin-brightening cream specially formulated with nature-identical arbutin, and antioxidants that helps improve the look of skin for an even, healthier-looking complexion. Arbutin is key to reducing the appearance of dark spots!
4. Exfoderm
A lightweight lotion that exfoliates and removes old, dull skin while revealing new skin for a brighter, more radiant complexion! Enjoy Exfoderm, for normaly to dry skin, or Exfoderm Forte, for normal to oily skin.
5. Blend Fx
Obagi Nu-Derm Blend Fx is a brightening cream specially formulated with arbutin (that key ingredient!) antioxidants, and an exfoliant to help clarify and brighten skin each night.
6. Hydrate
A non-comedogenic facial moisturiser that provides instant and long-lasting hydration day or night. Obagi Hydrate is clinically proven to provide hydration for up to 8 hours!
7. SPF
Obagi Sun Shield Matte Broad Spectrum SPF 50 sunscreen combines UVB and UVA protection in an elegant, matte finish that is non-comedogenic (so it won't block pores) and is dermatologist-tested.
Real Results

See for yourself! The Obagi Challenge is full of real UK and Ireland before and after photos.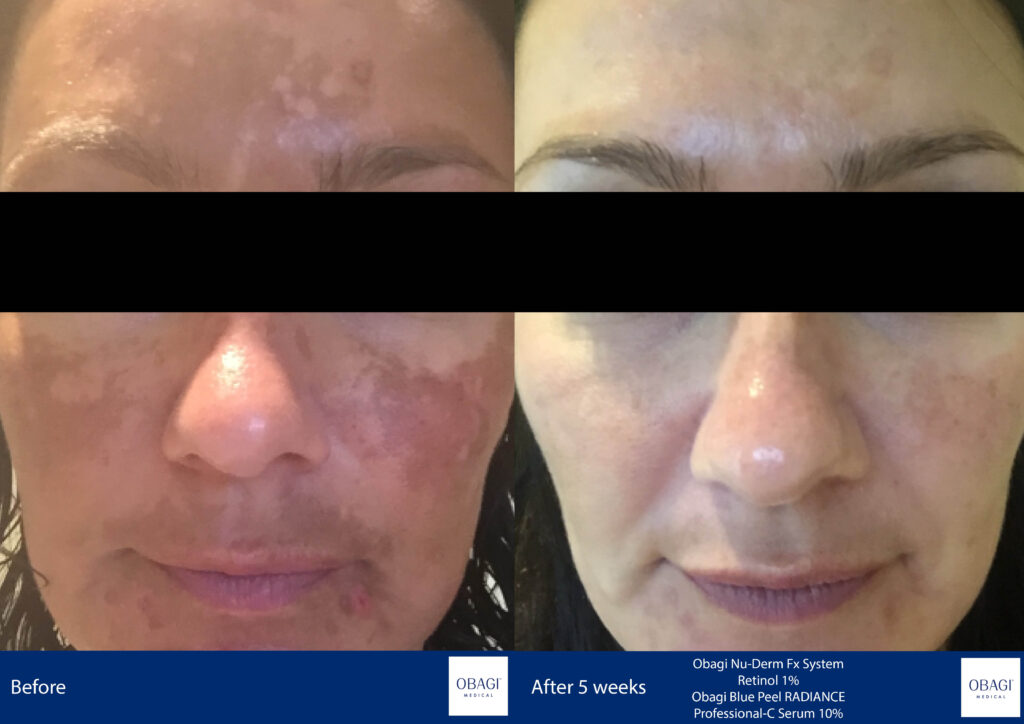 Are you currently using the Nu-Derm Fx System? Don't forget to show your results using #obagichallenge and tag us on socials @obagiuk
Don't forget you can find your nearest Obagi Clinic using our Clinic Finder, for product-specific advice.
---
---
---